Introduction
Edit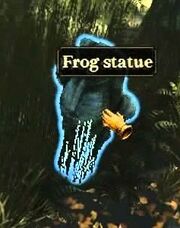 This quest is realatively easy and shouldnt take too long.
Walkthrough
Edit
Find the Alter
Edit
First, you have to locate the Alter. Kill all of the creatures surrounding it, and take note of its location.
Find the statues
Edit
There are four in all. Once you have found them, rotate them until they face the alter. Stuff will happen and you have completed this mini quest.